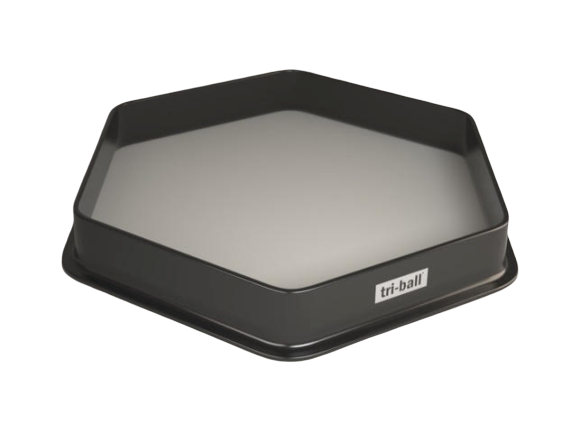 NO WAITING
NO DELAY
"NO MORE PLAYING WITH THE GHOST"
Play Tri-Ball – 3 Player 8 Ball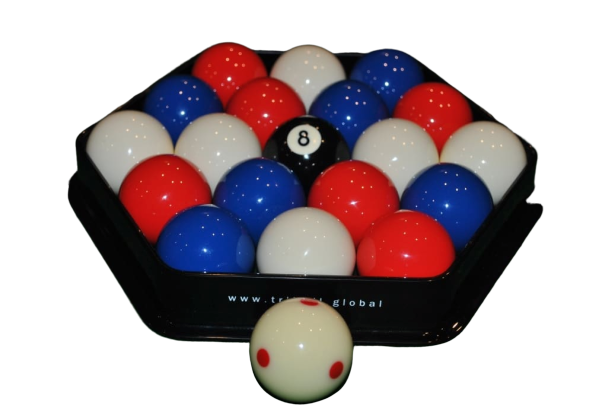 WHAT THE!!!
8 Ball is even better with 3 players. And we're not talking 2 Vs 1. This is every player for themselves. 50% more players – 150% more fun – 300% more strategy
How to play
Each player has 6 balls. They are racked up in a hexagonal rack, with the 8-Ball placed in the middle. The same rules as 8 Ball apply, with the exception of giving away 2 shots. The infringing player simply misses a turn. Accidentally potting the 8 ball prematurely results in the infringing player out of the game. The 8 ball is placed on the 2nd dot on the table for the winner playoff.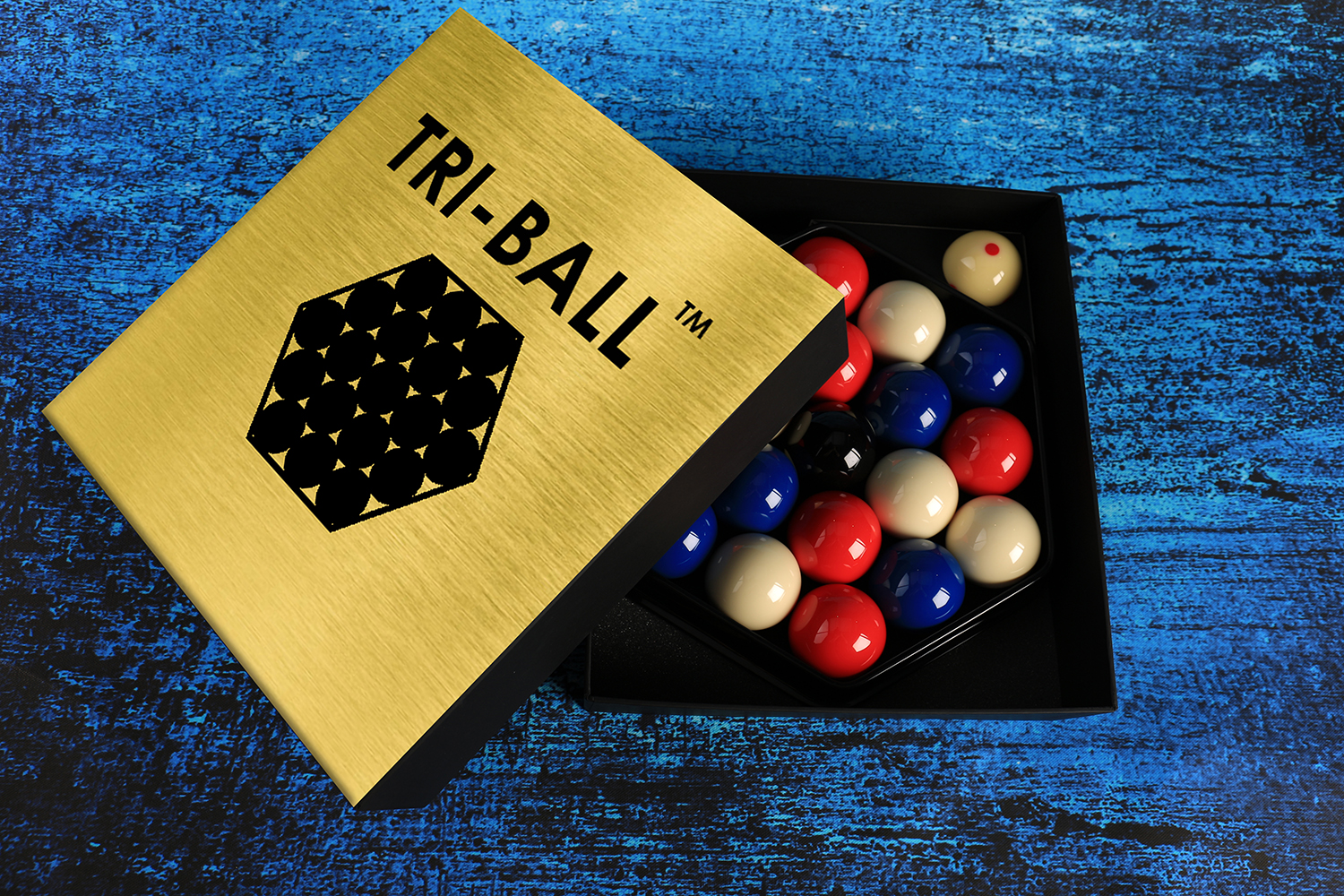 Get started - get your set
We are rolling out globally and you can be a part of it! We are identifying retailers and stockists World Wide of 3 Player sets. We have global patents and trademarks in place throughout Europe, Asia-Pacific and North & South America. Pre-order your set of exclusive set of 3 Player 8 balls, along with your special hexagonal rack shortly.
Enjoy 8 Ball more than ever before.
Pre-order your set soon.