About TRI-BALL – 3 Player 8 Ball
3 player 8 ball rack When 3 players are playing each other, protecting their pride… playing to win… It's game on!
No one is left waiting for their chance to play. There are more personalities in the game, probably more cheating and general dishonesty, and definitely more fun.
If you love a game of pool, you ain't seen nothing yet. 3 player 8 ball, or Tri-ball was developed by mates, for mates. Played on a regular pool table, only the balls are different. A set is made up of 19 balls, including the 8-ball. Each player has 6 balls to pocket, then the 8-ball. Instead of 2 shots as a penalty, the infringing player simply misses a turn.
The balls are racked up differently: In a hexagonal rack with the 8-ball in the middle. If you love 8-ball or any cue sports, you are going to love the fun and challenges of 3 players.
Get a set today. Love the sport … Love Tri-ball!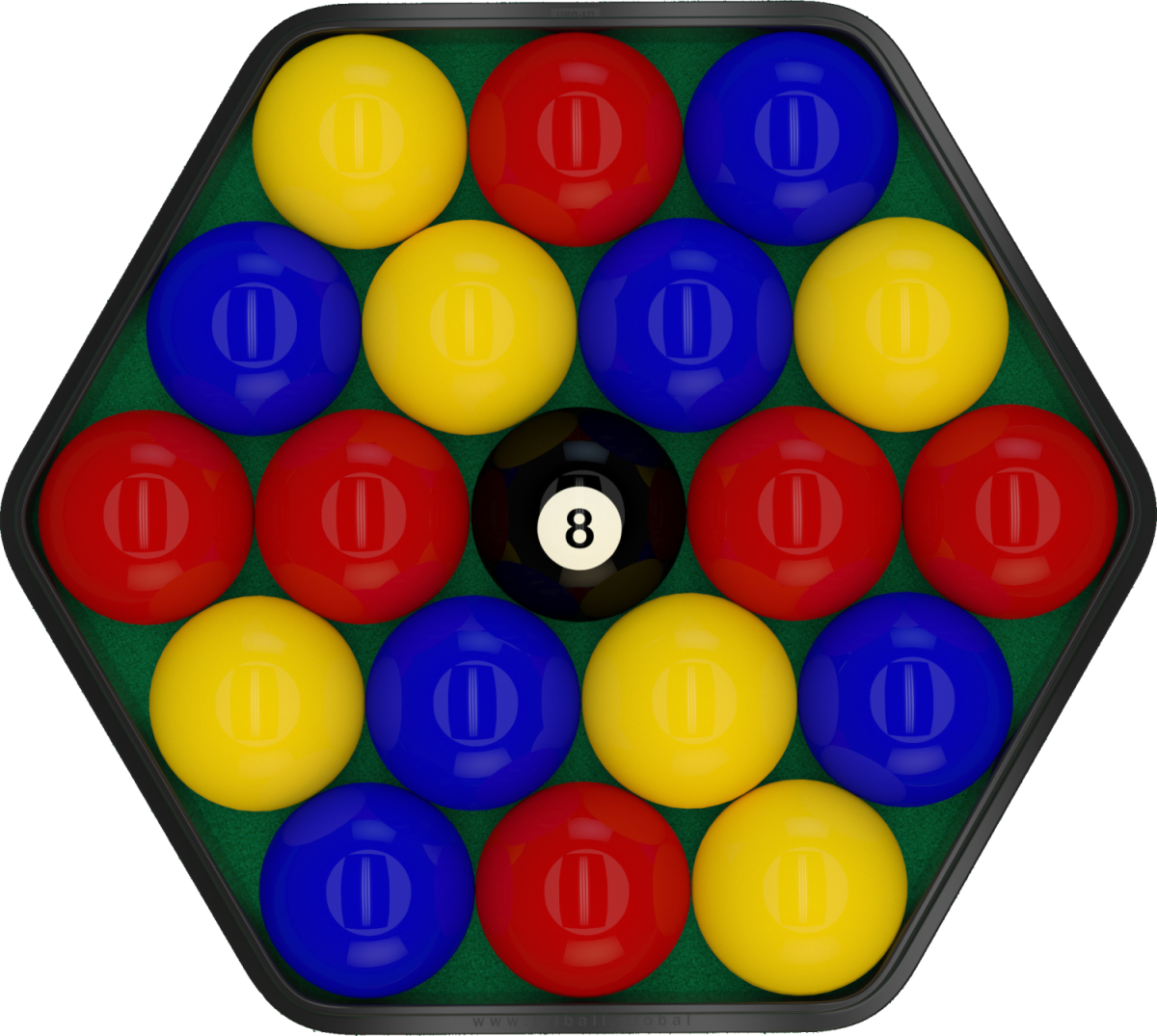 Dear Friends.
The spark that bought about 3 Player 8 Ball actually happened a long time ago. In 1971 I came home after football practice to find a pool table in our living room. It was the evening of my 14th birthday (Not much homework was done that night I must say)
Being an only child and just little spoilt obviously a problem presented itself, someone had to always sit out a game and it wasn't going to be birthday boy that's for sure!
The same issue kept occuring again and again growing up. I would go out with my 2 best mates to play pool and guess what? Yeah, the waiting game once again for someone,  normally me.
There had to be a way for 3 of us play together and complete against each other at the same time in the same game.  Now there is! Thanks to a 5 cent coin, a ruler and 3 colour pencils TRI-BALL soon appeared to me and presented itself as a viable entity.
Please enjoy TRI-BALL with Family, Friends, Competitors alike and the new Friends you meet along life's journey
All The best
Steve Grant – Founder

© 2018 – Tri-ball Pty Ltd – ACN 621 288 971 – International Patent – Trade Mark & Copyright apply – >Member Billiard Congress of America